Transportation Ministry Youth Activities Church Bus Security Cameras
For several decades Shuttle Bus Video Surveillance Child Safety Cameras have been incorporated into the Church Transportation Ministries shuttle vans and buses to provide a degree of verifiable oversight to those compelled by their faith ad love of their fellow man to teach kindness and love by example to the youth of our society.



Benefits to Church Transportation Ministry Vehicle Camera Surveillance Systems include:

Ability to dispute complaints made against your drivers

Ability to document abuse, threats, and violence toward your driver

Ability to document problems experienced by parents or others getting on the bus

Ability to prove your driver was not Texting While Driving

Ability to document what child cut or damaged your bus seat covers

Ability to document what child vandalized the bus with graffiti or gang tags

Church Transportation Ministry
The Church Transportation Ministry provides assistance to those needing transportation to church services and church-related events. Many of the events are youth activities related so often, they're transporting young children from place to place for church-related events. Ministry members also provide transportation services via the use of the church van and buses transporting youth ministry, choirs, and other ministries to church-sponsored events.
Transportation is inexpensive and a privilege taken for granted by many Americans. Transporting individuals is also one of the most hazardous activities that churches undertake. Church Transportation Ministry Shuttle Bus Video Surveillance Child Safety Cameras can add a level of oversight and verifiable non-biased evidence only available from the use of Church Youth Activity Shuttle Camera systems.


Why Must We Manage Church Transportation Ministry Fleet Driver Risk?
Unmanaged Church Transportation Ministries shuttle vans and buses related risks can cause massive losses with unnecessary liability in an otherwise healthy and thriving Christian faith-based organization.

Church Transportation Ministry Risk can have damaging effects in the following areas:
Church Shuttle or Bus Youth Children Passengers Safety
Church Shuttle or Bus Driver Personal Safety
Church & Christian Denomination Faiths Public Image
Accidental Property Damage
Unauthorized Use of Transportation Ministries Vehicles
Transportation Ministries Insurance Costs
Personal Injury or Death


Common Sense Policies That May Help Church-owned vehicle transport should address the following topics:
• Commercial driver's licenses that allow them to transport passengers for hire.
• Secure copies of the driving record for each driver at least annually
• Prohibit drivers from driving more than 10 hours in a 24-hour period.
• Ban drivers that have two or more moving violations within 12 months
• Minimum $1 million in insurance coverage for liabilities associated with the vehicles.
• 15 passenger vans, must meet National Highway Safety Transportation Administration guidelines.


One of the advantages of using HD Megapixel cameras is you will not require as many cameras as the images are 4x clearer, so even the front camera can be zoomed in to see the rear of the bus. Conversely, the rear camera is often just used to record activities going on in the last 3 rows of seats, and while it is pointed to the front of the bus, you really cannot see any details as, again, the Depth of Field is short only about 10'.

Wheelchair lift buses also require a separate camera to record the activities of the lift and lower of children to ensure it is performed in a professional and safe manner. The standard front and rear HD Megapixel cameras will again provide so much Depth of Field that the Wheelchair lift camera can usually be eliminated.


The SD4FHD is a Full HD 1080P High Definition mobile video solution supporting up to 4 high definition HD Megapixel cameras at 1920x1080 resolution, for image resolution 4 times higher than conventional industry-standard (D1) DVRs. The SD4FH series offers Transportation Ministry Youth Activities Church Bus Camera System for less for those faith-based religious organizations seeking Low-Cost Church Bus Camera System that can offer them the Best Value Transportation Ministry Youth Activities Church Bus Camera System for their Youth Activities Church Bus Camera System vehicles.


Built-in Driver Behavior recording aspects of the 3-Axis accelerometer, combined with the active driver alerts, provide a mechanism to help reduce dangerous driving behaviors. Built-in GPS module, Remote Driver DVR Status Indicator, and massive 512GB memory storage capacity.


SD4FHD Church Transportation Ministry Youth Activities Bus Surveillance Camera System Pricing:SD4FHD-1
...1-Camera Church Youth Activities Shuttle Bus Security Surveillance Camera System
$550 - $650SD4FHD-2
…2-Camera Church Youth Activities Shuttle Bus Security Surveillance Camera System
$650 - $750
SD4FHD-3 …3-Camera Church Transportation Ministry Youth Shuttle Bus Security Surveillance Camera
$750 - $850SD4FHD-4
…4-Camera Church Transportation Ministry Youth Shuttle Bus Security Surveillance Camera
$850 - $950
Reseller Pricing Available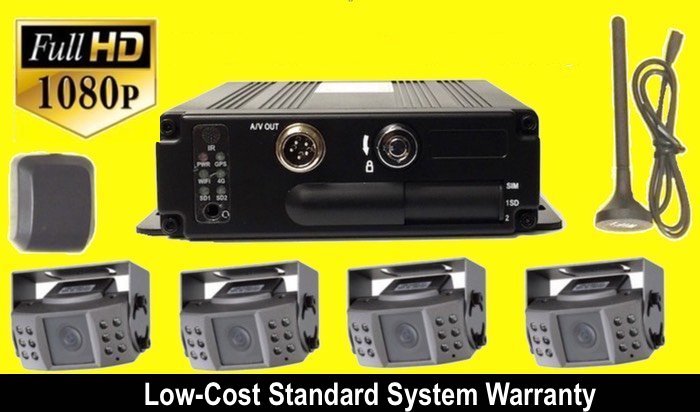 SD4FHW Church Transportation Ministry Youth Activities Bus Surveillance Camera System w/GPS & Wi-Fi Pricing:SD4FHW-1
...1-Camera Christian Church Youth Activities Shuttle Bus Child Safety Video Camera Recorder system
$650 - $750SD4FHW-2
…2-Camera Christian Church Youth Activities Shuttle Bus Child Safety Video Camera Recorder system
$750 - $850SD4FHW-3
…3-Camera Transportation Ministry Church Youth Activities Bus Security Surveillance Camera system
$850 - $950SD4FHW-4
…4-Camera Transportation Ministry Church Youth Activities Bus Security Surveillance Camera system
$950 - $1,050
Reseller Pricing Available