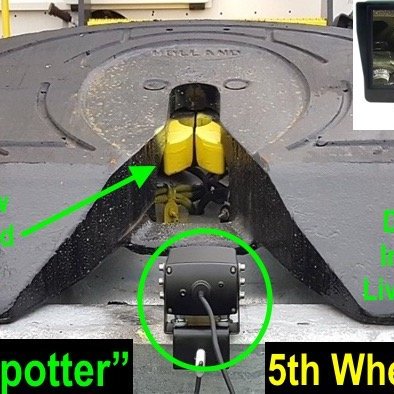 ​​​​Over the last 30 years our mobile video digital recorders have been adapted by many companies for their application
on industrial trucks, pallet trucks and a wide variety of other vehicle mounted mobile camera applications.

One of the most interesting of those applications has been in what we refer to as "Switcher Truck 5th Wheel King Pin Camera System" use by companies who handle and move large numbers of container / trailers on their yards.

The Switcher Truck 5th Wheel King Pin Camera is the adaptation of our existing mobile video system wherein it is used to monitor the locked or not locked status of the 5th wheel or King Pin jaws in yard tractor trailer swapping or switching operations. Often what appears to be a good lock is not and in some cases where the King Pin appears locks sitting still, the jaws can open and lose a load while making a turn in the yard.
Read More