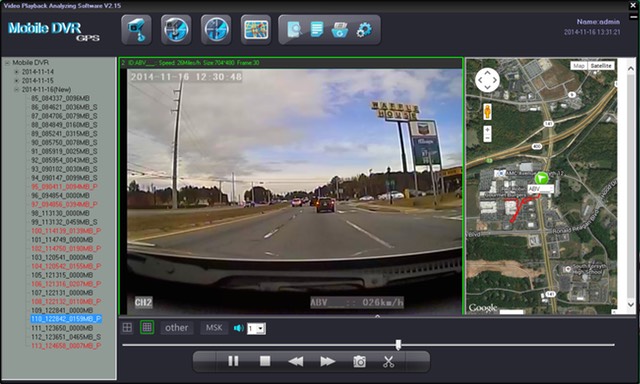 Onboard vehicle driver mobile video event recorder camera surveillance.
The SD4D Driver safety & passenger security vehicle camera system is a video event recorder that can be incorporated as a low cost active driver training device that can help reduce dangerous driving behaviors,  reduce fleet driver risk from those dangerous driving behaviors and actively remind the drivers to abide management safe driving parameters like maximum speeds, reduction of hard turns and rapid acceleration or breaking.  In-vehicle or onboard mobile surveillance systems for transit, paratransit in-vehicle on-board applications are incorporated to provide verifiable video documentation in the areas of Driver Safety and Transit Passenger Security in case of incident or event.
Video event recording systems like the SD4D and SD4W provide sequential documentation of incidents or events when claims for a quick review of what happened from a non-biased non-prejudiced mobile digital eye witness.